Our medical aestheticians offer innovative solutions to meet your skin care needs. Complimentary consultations available.
Advanced Corrective Peel $200
Diminishes discoloration, smooths skin's texture and refines pores.
Pigment Balancing Peel $150
Improves uneven skin tone and focuses on sun damage and acne-related discoloration.
Allumera $300
The first photodynamic cosmetic cream specifically formulated to improve the overall appearance of skin including fine lines, elasticity, skin tone, skin texture, discoloration, and pore size. This cream is actived by our LightStim LED Red Light Therapy.
Micropeel Plus 20 or 30 $125
Restores radiance and improves the appearance of acne, fine lines, wrinkles and uneven skin tone.
Micropeel 20 or 30 $115
Treats fine lines, wrinkles, dullness, skin imperfections, and sun damage.
Sensitive Skin Peel $115
Gently exfoliates skin while decongesting pores, hydrating and improving sun damage.
Gel Peel GL $85
Hydrates, gently exfoliate and revitalize sun-damaged skin.
Gel Peel SM $85
Promotes exfoliation and diminishes pore congestion and wrinkles.
Dermaplaning Facial $100
Spa facial and treatment that exfoliates skin and removes fine hairs, resulting in smooth and dewy skin.
SkinPen Microneedling
The only FDA approved microneedling device on the market. Stimulates collagen and elastin by triggering the body's natural healing process. This treatment is perfect for acne scarring and loss of elasticity.
Neck, one treatment $200

Face, one treatment $350

Face, three treatments $900

Face and neck, one treatment $450

Face and neck, three treatments $1,050
SkinCeuticals CryoCorrect Precision Pen
Gently removes unwanted dark spots and skin tags from the face, hands, and body.
Eight spots or less $150
HydraFacial
All HydraFacials include a neck treatment.
Signature HydraFacial $175
Deeply cleanses, exfoliates, extract and hydrates the skin utilizing serums filled with antioxidants, peptides, and hyaluronic acid.
Deluxe HydraFacial $245
Includes Red and/or Blue LED light therapy and one booster of your choice:
Connective Tissue Growth Factor




Minimizes the appearance of fine lines and wrinkles to restore skin health and vitality

Britenol




Minimizes the appearance of dark spots and is performed as a spot treatment.

DermaBuilder




Minimizes signs of aging and recharges skin with a patented combination of peptides and is performed as a spot treatment.

ZO Brightalive




Reduces the appearance of dark spots, brightens and evens skin tone and prevents the formation of new pigmentation.

ZO Rozatrol




Minimizes the appearance of existing skin redness and prevents excess sebum build up.

SENTE Dermal Repair




Formulated with patented Heparan Sulfate Analog (HSA) technology, the booster produces rapid improvement in skin hydration and reduces the appearance of redness in as early as 48 hours

ALASTIN Tri Hex Pro




A super concentrated TriHex Technology formulation patented to help jumpstart the skin's natural recycling process and reawaken the skin's ability to rejuvenate itself by stimulating new healthy collagen and elastin.

CIRCADIA Chrono-Peptide




Powerful serum designed to rebuild, recharge and repair the skin by rebuilding the dermal matrix resulting in a reduction in the appearance of fine lines and wrinkles.

CIRCADIA Protec Plus




Delivers the ultimate in hydration, protection and instant plumping of fine lines and wrinkles. This super serum also delivers 6 different forms of hyaluronic acid and natural botanicals that increase moisture by 30% within 2 hours.

HydroPeptide Power Serum




A super serum that repairs and strengthens the infrastructure of the skin, while also relaxing wrinkle formation for a younger-looking appearance.
VBeam Perfecta® $50-$300
The gold-standard and the world's best-selling pulsed-dye laser. Time and again, it proves itself as the safe, easy-to-use tool for the treatment of vascular, pigmented and certain non-pigmented lesions with a low incidence of side effects.
More information on this laser
GentleLase Pro - $55-$2,520
The Gold Standard Gentle Hair Removal™
SkinCeuticals
SkinCeuticals, our medical grade skin care line is backed by science and designed to not only improve skin health but correct skin concerns. A customized SkinCeuticals regimen is most effective when used daily to compliment aesthetic procedures.
Glo Skin Beauty
Maintain the health of your skin with this mineral makeup collection that is paraben-free, PETA-approved and formulated for the most sensitive skin.
ZO Skin Health
Founded by Dr. Obagi in 2007, ZO® Skin Health was created to develop and deliver innovative skincare solutions for physicians and their patients that optimize skin health based on the latest advances in skin therapy technologies, unique delivery systems, bioengineered complexes and exclusive formulations.
QYKSONIC
Patented T-Sonic pulsations help to work debris, dirt and oils to the surface to achieve an advanced deep cleanse. Gentle enough to use twice a day and effective to use on all skin types.
Front is used for cleansing and the back is used to optimize product absorption
One device fits all skin types
No replacement brush heads to continuously purchase
Made of medical-grade antimicrobial silicone bristles that do not harvest bacteria
Petal shape allows access to hard to reach areas
Over 500 uses on a single charge
Fully Waterproof
1 year warranty
ZOE Bliss $149
Features 2 modes of operation, each with 15 different intensity levels
Cleansing mode features consistent 7500 powerful T-Sonic® pulsations per minute
Compact and travel friendly
1600+ touch points
ZOE Plus $249 (pictured below)
Larger than the bliss with 3000+ touch points
9000 pulsations per minute
Redesigned and Improved shorter touchpoints on the Zoe Plus aid in enhanced product application & simulated massage
Detachable gold base is made of zinc and is naturally cold. It can also be stored in the fridge to be even colder. It can be used as a gua sha tool and to depuff skin.
Built-in multi color LED light therapy when gold base is removed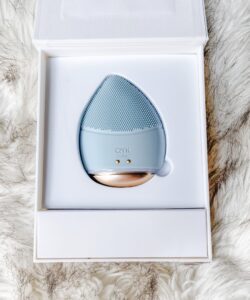 PERK Service + Take Home
This service is not just an in-office treatment utilizing the HydraFacial, it's a hybrid service that includes a month's worth of product too.
Awakens the delicate eye area to help gently brighten tone and firm the outer eye area while maintaining hydration. Products to take home are provided with purchase.
Colorscience Total Eye Kit $130
Provides a rested, youthful appearance by visibly improving signs of skin aging. The appearance of dark circles, puffiness, fine lines, and wrinkles are minimized while potent hydration helps restore the health of the delicate eye area. 100% mineral sunscreen provides chemical-free SPF 35 defense against photoaging.
Exfoliates and perfectly primes lips with key ingredients such as peppermint oil and peony extract that lightly plumps the lips. Products to take home are provided with purchase.
LED Light therapy $15 (Red and/or Blue)
Red light therapy promotes wound healing and tissue repair. It also aids in collagen production to reduce aging and scarring.

Blue light therapy can improve sun spots, acne, and scars that were originally caused by acne.
Hands $20
Lymphatic drainage $25
Décolletage $30
Dermaplane $40
Casmara Algae Peel Off Mask (Pictured Below) $40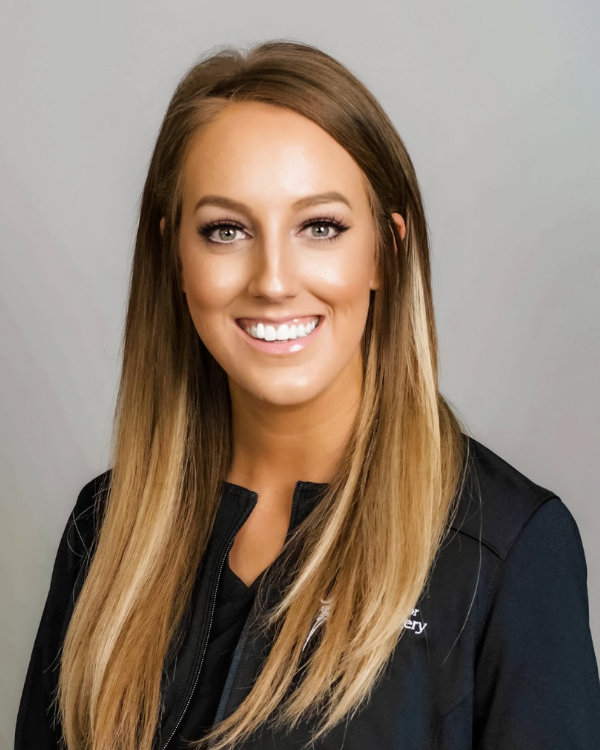 Whitney Wade
Whitney graduated from Missouri State University in 2015 with her Bachelor's Degree in Sports Medicine. She attended Academy of Hair Design in 2016 where she received her aesthetics license and graduated with honors. Upon graduating, she has been working alongside plastic surgeons as a medical aesthetician to pursue her passion for education and innovation in medical aesthetics.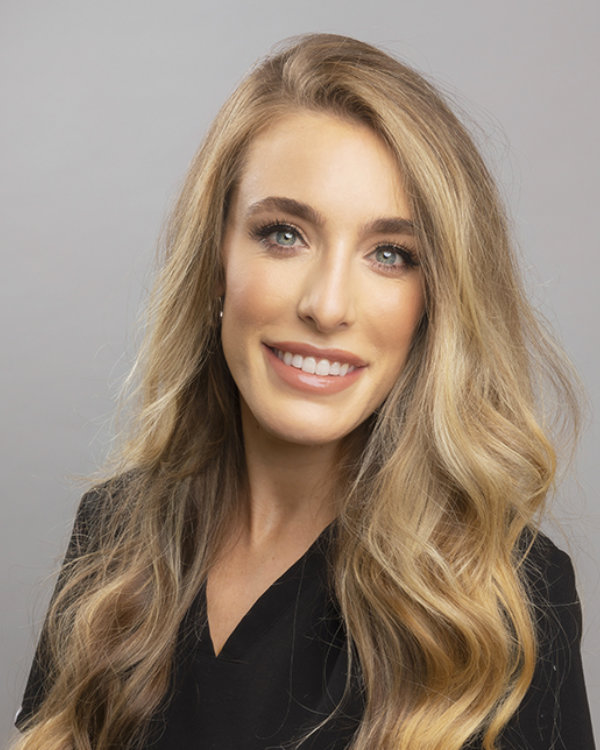 Amanda Woodman
Amanda received her esthetics license from Missouri College of Aesthetics in 2013. She graduated from Drury University in 2014 with her Bachelor's Degree in General Studies. Upon graduating, she has been working alongside plastic surgeons as a medical aesthetician to pursue her passion in aesthetics, health, and beauty.